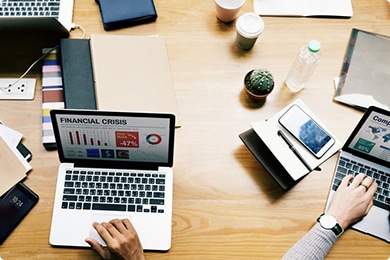 Who is The Block and why should you use our services?
Established in 2011, The Block was created to assist small businesses grow. With many businesses making an online presence, it became apparent that this was the direction of the future and in turn, the direction of growth.
But how does a small business make a big impact in an endless online world? Is having a website enough? Will customers know you have a website? Will they even go there? Will your website be worth having? Those are all valid questions, and we are here to help make a return on your investment in an ever-evolving online world.
Our goal is to provide our clients with the necessary tools to grow their business. We want your business to succeed. We will work together to develop an online presence that is designed to expand your network, to grow your business.
We want to provide you with a stunning website, elegant printed media designs that will catch your customers' attention and bring them through your doors and to your website or online store!
But, like in any business, just having a website is not going to ensure that you will have visitors or customers flocking to your online store. For this to happen, we must market your business!
Digital Marketing is quickly overtaking traditional marketing. That ad in the newspaper, just doesn't do the job anymore. For your business to be seen and heard, you have to be found!
We want to help you build your business by helping you to be found on major search engines, like Google, Bing, Yahoo, Yelp and more. We will not only work with you through our marketing process but keep your listings up to date with current and relevant information for your customers!
Another great source for marketing is via Social Media Marketing. So many hours are spent on sites like Facebook, Twitter, Instagram, & YouTube by all generations. Now is the time to really make your mark and be found! We can show you how to take advantage of social media sites and even manage them for you!
There are many steps to creating your online presence. It is no longer enough to just have a website. We want to maximize your online experience and grow your business with you!
We have a full team of professionals that will be there for you, every step of the way. Our sales team can provide you with a perfect plan to fit your needs and budget. Our project managers will be there for you to discuss and learn your business, to walk with you step by step in our journey together, making sure your needs are met. Our support staff will be available to assist you in any issue you may have on your new website. And our design team and developers are waiting to create your dream website and print media!
Let our team personalize a strategy that works best for your business and budget. We can develop a one-time, short-term or long-term campaign to best serve your needs.
Give us a call (732) 743-5410, or shoot us an email, info@theblock.me to schedule a personal consultation.