Web Design & Development
Modern Web Design
Services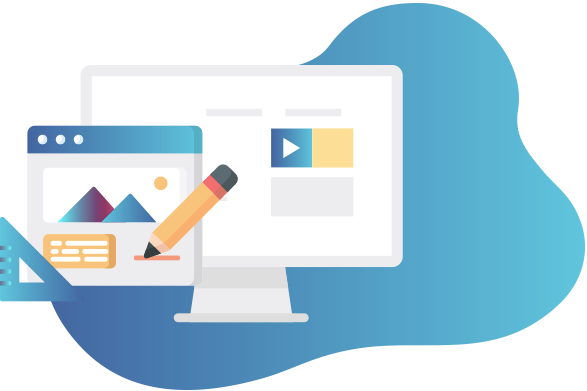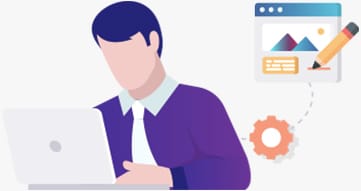 Ready to Discuss Your Project?
Get a Mockup From Our Design Team
Web Design
Web Design with your customer in mind. Modern web design is more involved than creating an attractive website. Consideration of user experience, search engine optimization, ease of use, and technical details are just a few elements that are involved in developing a website that is designed to perform in today's competitive marketplace.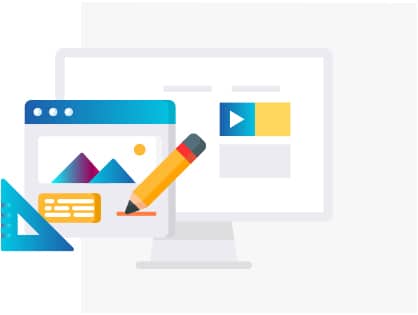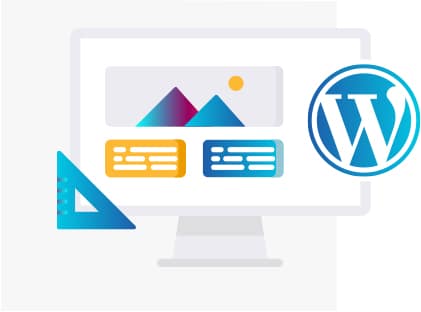 WordPress Development
The easy to use, search engine friendly, flexible development platform is currently used on over 29% of all websites. WordPress provides a user friendly content management system (CMS), that allows you to easily make changes on the fly.
Easy to edit
Search engine friendly
Highly customizable
Most popular CMS in the world
Responsive Web Design
With over 50% of all web traffic coming from a mobile device, creating a mobile-friendly website is no longer optional, it's a necessity. It all starts with responsive web design that allows your website to adapt to and provide an optimal experience.
Mobile-friendly
Design for every device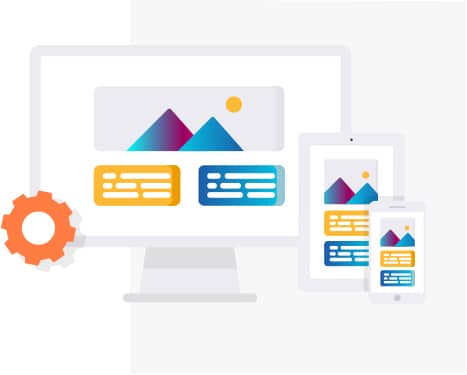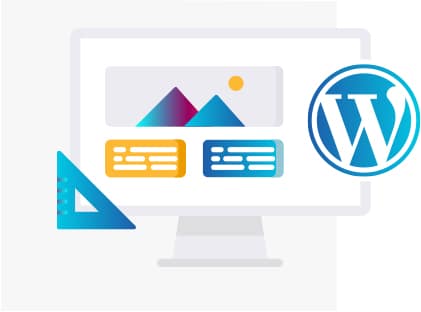 E-Commerce
A flexible ecommerce platform, providing seamless integration with your WordPress website. WooCommerce gives you the ability to sell online, 24/7 with a delightful customer experience you won't find anywhere else.
Powers over 28% of all online stores.
Built on WordPress
Easy store management
eCommerce optimization
Graphic & Digital Design
Your brand brought to life. Our professional graphic designers have the creative capabilities to take your companies personality and translate it to visual design with careful consideration of color schemes, typography, and essential design principles.
Business card design
eBook creation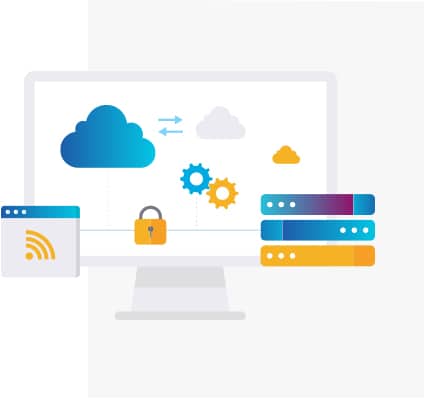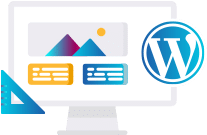 Did You Know?
31% of all websites are powered by WordPress.
Large and small businesses alike find WordPress to be the optimal platform for growth.
SEO Backed Web Design
Search Engine Optimization is built into every site we create. Proper SEO starts with a proper design. When we develop a new website, our search engine optimization efforts help your website be discovered.
Website
Architecture
An easy to navigate, logical page structure helps your users, and the search engines find what they are looking for quickly.
Modern
Coding
Our web design & development team utilizes up-to-date coding practices with clean HTML5 and CSS3.
Optimized
Speed
Fast load times = happy customers. Google has made it clear that they prefer websites that respond quickly.
Mobile-
Friendly
All of our websites are developed to look, and perform beautifully on every device your users are using.
Web Design & Development Process
Before we start any work, our team takes the time to get to know you and your
business. Learning more about your audience, business model, and goals will allow
us to develop a completely customized search engine optimization strategy.
Exploration and Knowledge Gathering
During this phase we get to know you and your business. We will discuss your goals and the scope of the project. This will allow us to prepare a detailed proposal for you.
Kickoff Meeting
We will present our proposal, which will reveal our detailed plan for developing your website. This ensures that we begin the project on the right track. We will also set milestones for evaluating our progress.
Content Creation and Organization
We will gather any text, photos, videos, testimonials, graphics, charts, or graphs that may be needed to build your website. Sources for content can include your social media, existing website, stock images, and printed materials. We can also provide copyrighting services if necessary.
Website Design
Our designers will utilize previously gathered materials, including sitemaps, sketches and questionnaires to create a mockup of your new website. Your project manager will consult with you to ensure your satisfaction with the design.
Website Development
One you approve the design, our developers will program your website and implement all of the necessary functionality. We will provide a private link for you to see the finished product before launch, and advise of any last-minute changes.
Website Launch
At last your new website is ready to be presented to the world! We will connect to your domain name and ensure analytics and Search Engine Optimization (SEO) strategies are in place.